Kispa Immersive Meet-and-Greet Came to a Happy Ending, Jackson Yee Spent Precious Moments with Fans
2018-12-28 15:41:16
On October 14, 2018, Kispa, a high-end skin-friendly brand, held "Night of Jackson Yee" brand activity together with Tmall in Shanghai McKinnon Hotel. Jackson Yee attended the activity, interacted with fans and spent precious moments together with them.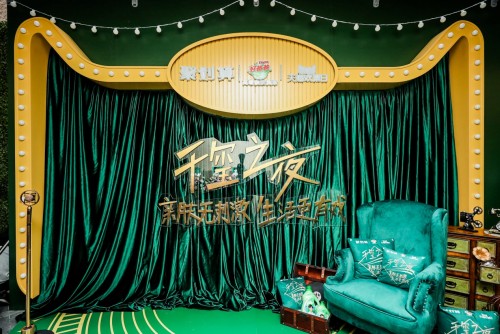 In "Night of Jackson Yee" brand activity, many fans were invited to watch Sleepless Night, an "immersive" drama which was prevailing in Shanghai and overturned traditional stage performance. Fans who had the honor to get VIP ticket could explore mysterious guestroom 802 of McKinnon Hotel. As long as they found the clue to unlock "magic mirror", they could activate an Easter Egg.
In the activity, Kispa, a high-end skin-friendly brand, displayed the initiative souvenir edition of drama "the bottle of lines". The bottle body was designed with "lines" between Huang Lei and Jackson Yee, which displayed the collision of ideas between two generations and encouraged us to enjoy the splendidness of life. Unique and novel "immersive" experience and innovative star interaction ran through the entire activity and fans personally experienced the life proposition of Kispa "Skin-friendly and irritation-free clothes make a better life".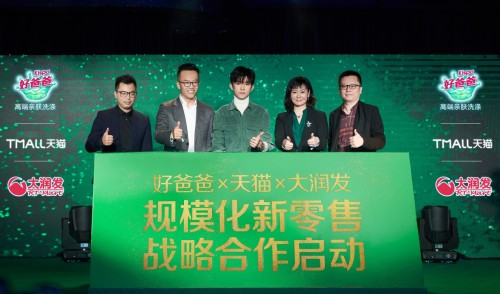 Top management of Tmall, Juhuasuan and RT-Mart attached the activity and opened up a large-scale new retail cooperation mode together with Kispa. As a high-end skin-friendly brand subordinate to Liby Group, Kispa has been famous for being skin-friendly, irritation-free and suitable for baby's clothes and close-fitting clothes and develops a brand new cleaning product "laundry lotion", which gives consumers milder and more skin-friendly cleaning experience.
Kispa advocates just for a valuable you, keeping clothes new and being the best at every previous moment. With an innovative retail cooperation mode initiated, we believe that Kispa will make more great achievements in future.